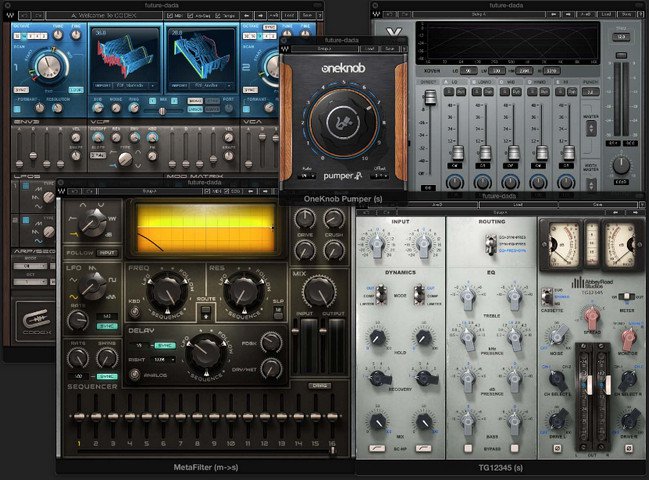 Waves Complete 2018.12.05 (x64) l Waves Complete 2018.12.05 (x64)
Featuring 64-bit support, faster scanning, faster loading, and faster processing, Wаves opens up new dimensions of high performance plugin power. From essentials like reverb, compression, noise reduction, and EQ to modeled analog hardware, surround and post production tools, artist signature collections and beyond, Wаves Bundles feature the best of Wаves GRAMMY award-winning plugins. Sibilance, powered by Waves' Organic ReSynthesis technology, is a transparent vocal de-esser that removes harsh vocal "s" sounds fast and at high quality – allowing you to make your vocals sound brighter without harshness. Thanks to its Organic ReSynthesis engine, Sibilance allows precise identification of unwanted sibilant sounds such as "s" and "sh," resulting in smooth, glitch-free, effective de-essing that maintains the timbre, duration and natural resonance of the original vocal sound.
Unlike most de-essers, which act like narrow-band compressors, the Waves Sibilance plugin uses Organic ReSynthesis spectral filters to identify undesirable bursts of sibilant energy, then completely separates the nuances of sibilance from the vocal signal, leaving the rest of the signal untouched.
Once applied, Sibilance's unique method of separating sibilant parts from the raw vocal signal allows for what would otherwise be extreme processing on the vocal track, such as aggressive EQing to drastically brighten a vocal.
With simple yet powerful controls, Sibilance takes only seconds to set up: Insert it on a vocal or voiceover track, and simply set the threshold and range controls to dial in the perfect amount of "s" reduction.

Waves Sibilance features:
Fast, powerful de-esser specifically designed for vocals and voiceovers.
Smooth, glitch-free removal of harsh "s" sounds.
Treats sibilant parts of the signal without affecting the color of the vocal track.
Easy-to-use threshold and sensitivity controls.
Sibilance detector powered by Waves' Organic ReSynthesis technology.
Sibilance detection graph to help you visualize the amount of "s" reduction.
Tech Specs:
Intel Core i3 / i5 / i7 / Xeon / AMD Quad-Core
4 GB RAM
8 GB free disk space on the system drive
Windows 7 with SP1 64 bit
Windows 8.1 64 bit
Windows 10 64 bit
Minimum: 1024×768
Recommended: 1280×1024 / 1600×1024
Note:
* No Waves Central installation.
Official installer apparently have issues for some installations.
* Simplified R2R installer.
* Including all Waves products except Tracks Live.
* Integrated all Flux & Sonible WPAPI plugins.
Available from StudioRack, MultiRack and SoundGrid.
* Instrument Libraryies are not included.
Check our other releases.
Whats New:
Flux WPAPI Shell : v1.2.4.46771
Flux WPAPI Plugin : v3.5.29.46771
Sonible smartEQ live WPAPI : v1.0.1

https://rapidgator.net/file/9367004803a33ceae200e8bff3aa09d4/Waves.Complete.v2018.part1.rar.html
https://rapidgator.net/file/dbf2e57f5943c5edb243f9b7d15fadc1/Waves.Complete.v2018.part2.rar.html
http://uploadgig.com/file/download/5e849B27949cC1c7/Waves.Complete.v2018.part1.rar
http://uploadgig.com/file/download/0861A066D54409e8/Waves.Complete.v2018.part2.rar
(10)