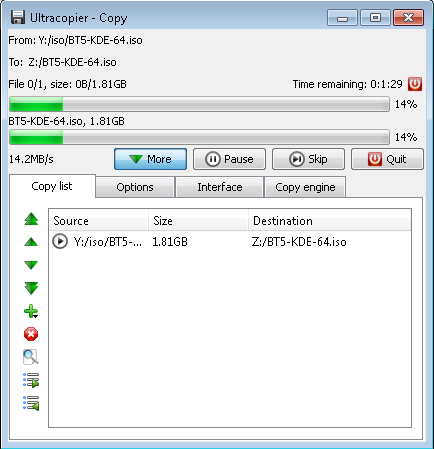 UltraCopier 1.6.0.0 Multilingual | File Size: 13 MB
Ultracopier is advanced and yet easy to use application designed to enable users to copy or move files and folders with a few clicks. This tool was developed to provide speed limitation, error / colision management, translation and many more interesting features. Community
Brings multiple kind of communities together (users, developers, designers, …).
(1)